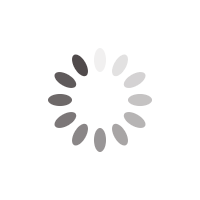 2D Animator
Jakarta
EVOS Indonesia
Full Time
What you will do
Produce high-quality animation according to the concept given
Work closely with the Content Production Team to understand needs, create and edit animations
Using creativity and artistic techniques to tell a story or provide information in visual form
Amend animation/motion after feedback
Ensure final graphics and layouts are visually appealing and on-brand



Backend Engineer (Golang)
Jakarta
EVOS Indonesia
Full Time
Minimum qualifications
Bachelor's degree in computer programming, computer science, or a related field.
Fluency or understanding in one of these technologies Node, Golang, Rust, SQL, NoSQL.
Strong understanding of the app development cycle and programming techniques and tools.
Business Development Specialist
Jakarta
EVOS Indonesia
Full Time
What you will do
Look for the new leads and clients and sponsors
Build and establish strong, direct relationships with new clients and sponsors
Maintain a high-touch relationships with existing brands/clients
Keep abreast of emerging trends and technologies
Develop and executes marketing initiatives, strategy and creative campaigns
Work collaboratively and cross-functionality with other departments to maximize strategy across channels
What you will do
Planning, organising, and executing community-focused strategies and content campaigns or events for games
Building, maintaining, and monitoring community channels such as emails, Facebook, Twitter, Instagram, Discord
Driving conversations & growth on social media channels, as well as on platforms where games are available
Troubleshooting and responding to player inquiries across our various community channels
Acting as the conduit between players and developers to communicate and translate feedback into actionable suggestions for the team
Supporting and executing live updates, content releases, events , and cross-promotional campaigns
Compiling reports and delivering updates on community sentiment and other related community insights
Copywriter (Freelance)
Jakarta
EVOS Indonesia
Freelance
What you will do
Work alongside the Creative Lead to develop design concepts and directions for marketing materials, campaigns and multiple projects.
Make conceptual and stylistic decisions. Creating copy, layouts, mockups and prototypes (with help from Production Team)
Act as quality control for projects by reviewing and editing their team's final products before distribution of any materials occur if needed
Participate in ideation session with the team and give input
Staying abreast of the latest trends and social media, be aware of what competitors are doing in order to create innovative and new designs and concepts.
Data Engineer
Jakarta
EVOS Indonesia
Full Time
Minimum qualifications
Bachelor's degree in IT, Computer Science, Statistics, Mathematics, or other majors related to data engineer
Have a minimum of 2 years of experience as a Data Engineer
Have a deep understanding of RDBMS and SQL
Having Experience processing NoSQL data is a plus
Experience using Python, Java, Go, or Scala for data processing
Knowledge of cloud computing is a plus
Experience using Business Intelligence Application (Dashboard) Tools: Tableau, Google Data Studio, etc.
Understand how to analyze & utilize data in order to provide value/insights for company decision-making.
Data Engineering Lead
Jakarta
EVOS Indonesia
Full Time
Minimum qualifications
Bachelor's degree in Computer Science, Computer Engineering, Business Informatics, Information Technology, Electrical Engineering or equivalent experience
Having a minimum of 5 years in data engineering, building data engineering applications on a large scale.
Demonstrated ability to lead a team.
Digital Community Specialist
Minimum Qualifications
Have at least 2 years of experience in relevant fields such as Community Management or Social Media Management
Having experience working as a Community Specialist for games (inclusive of community-facing initiatives like online game events, giveaways, tournaments, offline events, etc) would be an added advantage
Have a strong passion for online gaming, online communities and social networking
Having experience in the usage of social media platforms, new media, and cutting edge community tools and techniques
Have an outgoing and approachable personality
What you will do
To Develop and implement the ERP Roadmap
Enhancing and optimizing current ERP functionalities
Develop ERP Improvement plan
To Be able to understand the requirements clearly
To be able to propose alternate solutions if necessary
To be able to inform the users on (approx.); when the project will start and how long it will take
To be able to understand requirements Vs. Developer Capabilities
To have a clear visibility on Developer workload
Manage the developer time in delivering requests
To be able to communicate user's requirements clearly to Developer
To make sure the developer understands the requirements in detail
Frontend Engineer
Jakarta
EVOS Indonesia
Full Time
Minimum qualifications
Bachelor's Degree in Computer Science or related field.
Experience in software development in a product company, with a proven track record of shipping successful software products.
Have professional experience in a few of these technologies: Javascript, Typescript, ReactJS, CSS, and LESS.
Understanding of key design principles.