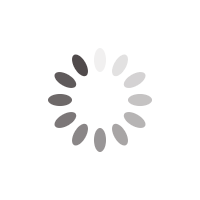 Account Expert
Jakarta
EVOS Indonesia
Full Time
Roles & Responsibilities
The heart of PLAY3 by Evosverse is our community, fans and member. Your mission is to stay updated to Blockchain Gaming industry and establish partnerships with key players to satisfy the needs of our existing users and bring more users to the platform.
As an Account Manager at PLAY3 by Evosverse, you have to develop, plan, and implement strategies in order to establish and maintain partnerships leads with Blockchain game developers and publishers.
On daily basis you will work closely with the COO of PLAY3 by Evosverse to provide analytical report as well as strategies and tactics in regards to approach the select partners to further take PLAY3 to the next level.
You are expected to enhance PLAY3 by Evosverse's presence in gaming blockchain community and work with Key Industry Leaders to ensure strategic deals.
Alone we can achieve so little, hence you will need to collaborate with the engineering, content production, talent, and marketing team, and managing all touch points within the community to ensure the consistency and quality of work of PLAY3 by Evosverse
Minimum Qualifications
Bachelor's degree in Computer Science, Information Technology, or other related degree.
Familiar with PHP, Javascript, HTML, CSS, Laravel, jQuery, Bootstrap, Code Igniter Linux OS especially Centos
Attention to detail
Good communication skills
Passion and expertise in the gaming or entertainment industry
Exceptional solving and critical thinking, strong networking aptitude
Backend Engineer (Golang)
Jakarta
EVOS Indonesia
Full Time
Minimum qualifications
Bachelor's degree in computer programming, computer science, or a related field.
Fluency or understanding in one of these technologies Node, Golang, Rust, SQL, NoSQL.
Strong understanding of the app development cycle and programming techniques and tools.
Business Development Expert
What you will do
Stay updated in Gaming industry and establish partnerships with key players to satisfy the needs of our existing users and bring more users to the platform.
Develop, plan, and implement strategies in order to establish and maintain partnerships leads.
Work closely with the COO to provide analytical report as well as strategies and tactics in regards to approach the select partners to further take Noctua Games to the next level.
Enhance Noctua Games presence in gaming community and work with Key Industry Leaders to ensure strategic deals.
Collaborate with the engineering, content production, talent, and marketing team, and manage all touch points within the community to ensure the consistency and quality of work of Noctua Games
Business Reporting Specialist
Preferred Qualifications
Min. Bachelor's degree in Business Administration, Marketing or a related field
Having around 2 years experience in relevant position
Excellence in creating a business proposal/ pitching deck and reporting deck
Understanding of market research and data analysis
Knowledge of business operations and procedures
Demonstrable strategic thinking abilities
Analytical mind with problem-solving aptitude
Excellent communication skills
Center of Excellence (CoE) Lead
Minimum Qualifications
Bachelor Degree from reputable university, with 8+ years of related experience
In Depth knowledge of COE, Data analytics, Reporting & service demand forecasting
Demonstrate initiative & adaptability, problem solving & skills in a changing and dynamic environment
Experience in Advertising & Agency is preferred
Community Specialist (Thailand)
Bangkok
WHIM
Full Time (Remote)
What you will do
Create, Maintain, and Manage the gaming community, engage with players and come up with retention programs to improve overall player experience
Generate player acquisition programs to expand our player base across all platforms continuously
Identify and report trends in usage and advises on potential opportunities. Be innovative to come up with business ideas to help expand the community effectively
Administration of our official social networking sites covering moderation, community engagement, management, and providing support to our players on our social media channels.
Provide presence and seed content into social applications as needed
Monitor and analyze player behavior in our social media channels
Produce comprehensive report based on metrics from community platforms
Work with the marketing team to coordinate community postings as appropriate across the organization's other digital channels
Alert appropriate internal teams as issues arise and work with them to resolve issues
Be a creative copywriter who understands the balance between professionalism and meta, fun community initiatives
Data Engineer
Jakarta
EVOS Indonesia
Full Time
Minimum qualifications
Bachelor's degree in IT, Computer Science, Statistics, Mathematics, or other majors related to data engineer
Have a minimum of 2 years of experience as a Data Engineer
Have a deep understanding of RDBMS and SQL
Having Experience processing NoSQL data is a plus
Experience using Python, Java, Go, or Scala for data processing
Knowledge of cloud computing is a plus
Experience using Business Intelligence Application (Dashboard) Tools: Tableau, Google Data Studio, etc.
Understand how to analyze & utilize data in order to provide value/insights for company decision-making.
Data Engineering Lead
Jakarta
EVOS Indonesia
Full Time
Minimum qualifications
Bachelor's degree in Computer Science, Computer Engineering, Business Informatics, Information Technology, Electrical Engineering or equivalent experience
Having a minimum of 5 years in data engineering, building data engineering applications on a large scale.
Demonstrated ability to lead a team.
Data Scientist Lead
Jakarta
EVOS Indonesia
Full Time
Minimum qualifications
3+ years of experience in developing customer analytics models in the Retail/FinTech/Finance/e-commerce space, preferably in credit analytics, marketing, credit cards, application scorecards and anti-fraud models
A proven track record of leading successful projects, stakeholder management skills and the ability to manage timelines and expectations
Experience in managing and mentoring junior data scientists, strong communication skills and organizational coordination ability
Strong hands-on experience in the model development life-cycle (training, testing, tuning, and performance monitoring)
Experience working with AWS/Azure is a plus
Degree in a quantitative discipline: Mathematics, Statistics, Physics, Data Analytics, Machine Learning (Masters/PhD is a plus)
Good theoretical understanding of relevant statistical models, their inner workings, assumptions, and limitations